More about: Business, Charity, Community, Education, Environment, Family, Festival, Food and Drink, Fun, Local Business, Local Events, Nature, Science, Volunteering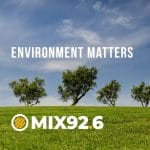 In this week's Environment Matters hear about Rothamsted Research's 175th anniversary Festival of Ideas and the interactive Sustainability Zone at the St.Albans Street Festival.
Plus, a great volunteering opportunity with Groundworks, and, of course, this week's Open Gardens.
Oh, and strictly no football!