Hear how gardening has been a lockdown lifesaver for volunteers at the Marshalswick Community Garden.
And Chris Thorne of Aylett Nurseries gives tips on choosing and using peat free composts.
If you'd like to be involved in the Marshalswick Community Garden contact Sandridge Parish Council on 01727 831871 or email clerk@sandridge-pc.gov.uk
For tips from the Wildlife Trusts on gardening peat free check out their advice here where you can also sign their Peat Free Pledge. And if you'd like to sign their petition asking for an end to peat use you'll find that here.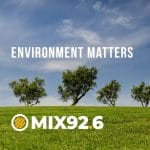 More about: Community, Covid crisis, Environment, Flowers, Fun, Gardening, Health, Mental Health, Nature, Older People, Things to do St Albans, Volunteering