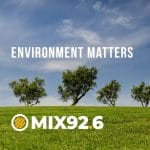 Keeping plastic out of the environment is one of the biggest challenges we have today.
But 2 local people are taking big steps to help – in the case of  Ian Burnett, literally, as he litter picks his way through 2020.
For St.John Fisher School PTA, they're tackling it one party at a time.