More about: Business, Community, Environment, Family, Festival, Food and Drink, Fun, Health, Local Business, Local Events, Shopping, Travel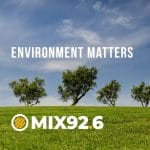 St. Albans is hosting its first ever Vegan Fair. Organiser Vente explains what's to look forward to for vegans and none vegans alike.
Plus, Nigel from campaign group St.Albans Quieter Skies talks about proposed expansion at Luton Airport and how you have the chance to respond to the preliminary consultation right now.