More about: Charity, Community, Education, Environment, Family, Food and Drink, Fun, Health, Local Events, Nature, Volunteering, Women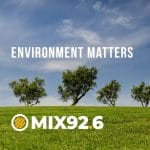 Who do you think will be this year's Mayor's Pride Environment Champions: the Food Waste Ninjas; STAGS Eco Council or Food Smiles?
Listen to this edition of Environment Matters to hear from them all, and see if you can decide.
They're an amazing bunch and, if nothing else, will leave you energized and inspired.